Blog
>
Lone Worker Geolocation: Which Solution to Choose?
Lone Worker Geolocation: Which Solution to Choose?
By Rejoice Mawire, 26/03/2023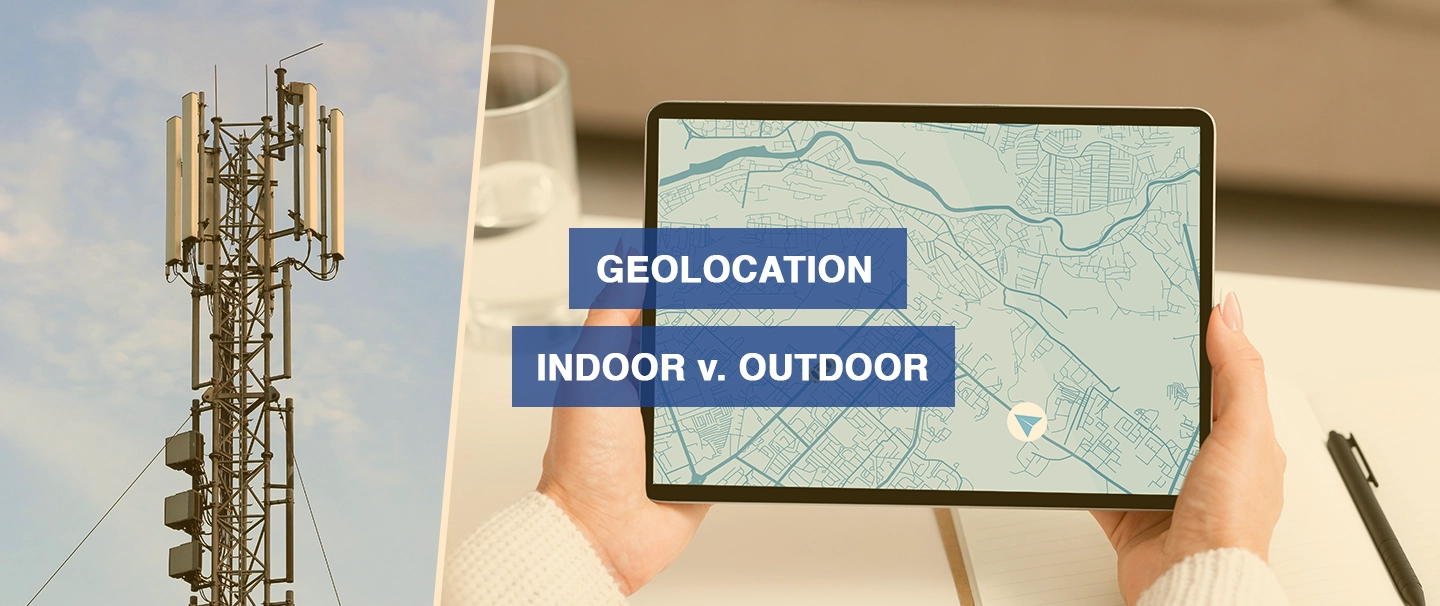 The geolocation mode is very important when choosing a lone worker device. Why? A device that locates via GPS, for example, will show its limitations in certain indoor areas. However, emergency services need an accurate location to respond quickly. So what type of geolocation should you choose? We help you understand the difference.
Lone worker geolocation: where to start?
Before choosing any solution to protect a lone worker, it is important to identify their working environment and the risks they face. Do they work indoors, outdoors, at height, or underground? Do they have to travel off-site? Is their workstation easy to find? It is important to ask all these questions in order to choose the right solution.
On a fairly large site, such as a logistics warehouse, it will be difficult to have a precise location in the event of an accident. GPS geolocation often stops at the doors of the premises. Your lone worker device must therefore be able to compensate for the lack of GPS signals.
Outdoor lone worker geolocation
Outdoor geolocation via GPS
In the event of an alarm, a lone worker's device is located using GPS signals emitted by satellites. These signals provide a very good location outdoors. However, indoors, the GPS signals are greatly impaired unless you are located near a window or an opening.
Outdoor geolocation via the GSM network
Most lone worker devices work like mobile phones. They, therefore, exchange data in the same way via a SIM card with relay antennas. The GSM network can effectively locate someone using the antennas in less than 5 seconds. However, this technology is not very suitable for the geolocation of the lone worker because of an insufficient level of accuracy for effective intervention in case of an alert. Your device therefore also needs GPS geolocation to provide an accurate position.
Outdoor geolocation is available on devices such as the SOS alarm and the Safety Watch. The Safety Watch, on the other hand, goes a step further by also providing indoor geolocation.

Indoor lone worker geolocation
Indoor WIFI geolocation
The use of your WIFI terminals is an effective solution for locating indoors. In the event of an incident, you can, thanks to a compatible device, identify the nearest WIFI terminal in order to locate the alert. This solution avoids the installation of specific beacons dedicated to the geolocation of the devices.
Indoor geolocation with radio beacons or Bluetooth beacons
If WIFI is not the right solution, you can opt for the installation of geolocation beacons. Combined with your devices, they make up for the lack of GPS reception or wifi signal. The device automatically registers nearby beacons (within a 10m radius). In the event of an alert, it then transmits the last 3 beacons in memory. The emergency services thus have a precise position inside the building in the event of an alarm.
Geolocation to the point of entry to the building: how does it work?
A lone worker device with only a GPS location can effectively identify the alert's location. Some devices allow regular updating of their GPS position and transmit the last known position with their alert. In the case of an alarm occurring inside a building without GPS reception, it is then possible to indicate a position close to the site's entry point in order to send the rescue team there. This solution is suitable for lone workers working on many different sites, e.g. for maintenance work.
For more information on lone worker devices, contact the team at Almas Industries today on 0333 567 77 99 (UK) / 01 68 333 68 (IRE) or email us: [email protected]