Blog
>
Safety Watch: The discreet and ergonomic personal alarm for Lone Workers
Safety Watch: The discreet and ergonomic personal alarm for Lone Workers
By Rejoice Mawire, 12/01/2023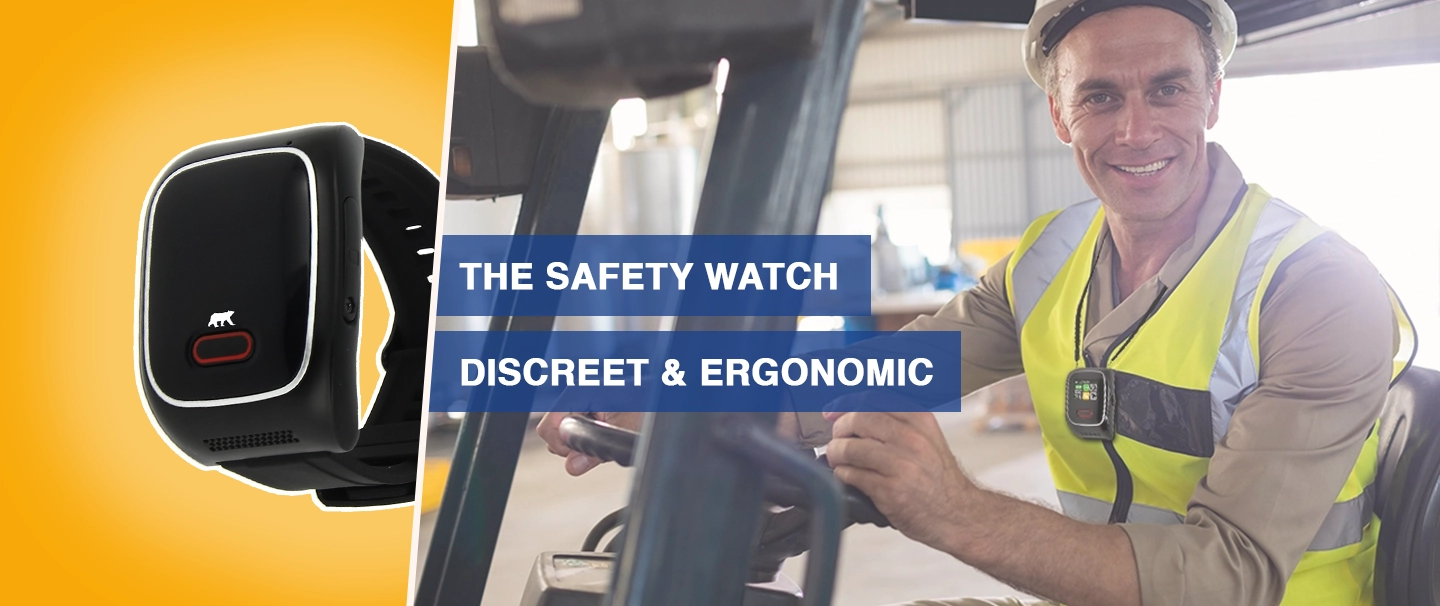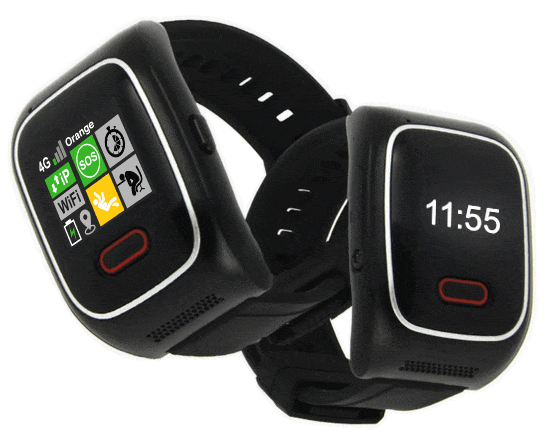 The Safety Watch is a simple and reliable lone worker device. It covers the two main risks of your lone workers (aggression and accidents). It can be worn on the wrist to communicate and alert discreetly in case of emergency. Its cutting-edge capabilities and ergonomic design enables it to safeguard your worker anywhere they go without adding extra clutter.

Alerts tailored to your lone worker's risks
The watch detects immobility or loss of verticality. In the event of a fall, it issues an accident alert. The monitoring station operator then receives the alert and the worker's position. They then immediately allay any concerns in order to spot false alarms or dispatch the proper assistance.
In the event of aggression or incivility, the lone worker discreetly activates the aggression alert. An operator then makes a discreet call to the watch to listen silently to what is happening. If they determine that the worker is in danger, they quickly send the police or the appropriate emergency services to the scene.



The Safety Watch gives a precise location for quick assistance.
To be efficient and not waste time, the emergency services need to know exactly where the lone worker is. That's why the watch offers accurate, fast and reliable GPS location so they can be found. The watch protects your lone workers wherever they go.



Guaranteed communication in case of danger
Thanks to its two-way intercom, the employee can enjoy continuous interaction with the monitoring centre. In an emergency situation, the watch offers the same interaction as a phone. It is equipped with a microphone, a speaker and a touch screen.



White zone management
Similar to a smartphone, the GSM or IP network might occasionally experience issues indoors or underground. If the signal is lost, the watch will warn the user and keep communicating alerts by connecting to a WIFI network.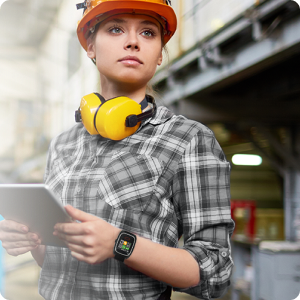 A simple and discreet warning device
The watch is designed for workers who need flexibility in their work. This remote monitoring watch blends seamlessly into the lone worker's clothing and is both covert and simple to operate. With only two buttons and a touch screen, it provides a simple, quick and effective experience for emergency situations.



For more information on this lone worker device, contact the team at Almas Industries today on 0333 567 77 99 (UK) / 01 68 333 68 (IRE) or email us: [email protected]