Blog
>
What is an SOS or Panic Button?
What is an SOS or Panic Button?
By Rejoice Mawire, 15/02/2023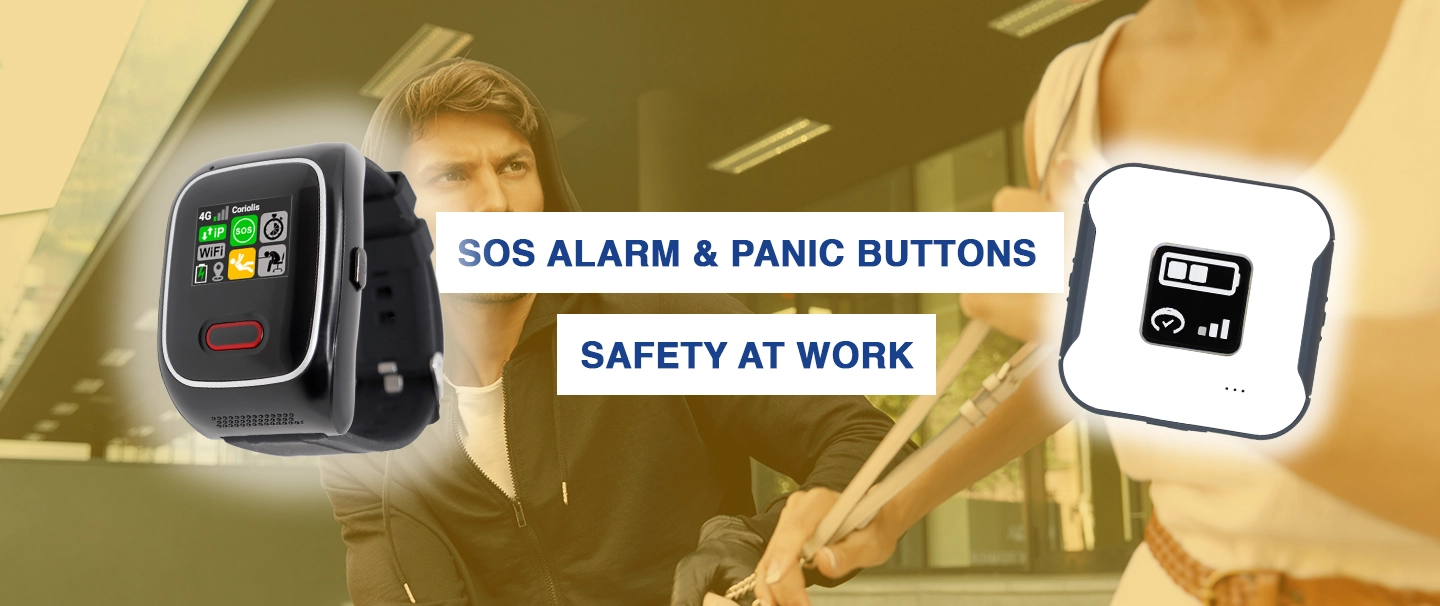 An SOS or panic button is an alert on a lone worker device to protect those exposed to risks such as physical aggression, incivility, or potential attack. Discreet and silent, it allows them to trigger an alert without attracting attention. They can then receive help and assistance without putting themselves in danger and without aggravating the situation. A lone worker alarm is often called an SOS button, panic button or emergency call button.
When should lone workers use the SOS / panic button?
The panic button responds to the risks faced by lone workers in banks, jewellery stores, counters, small shops and other places open to the public. It can be easily installed under a counter, under a desk, or attached to the worker at complete discretion. Thus, it not only reassures employees but above all protects them in the event of a threat or attack. Employees working in these settings may encounter rudeness from angry or hostile customers. To reduce these hazards, the employer is required to give his lone workers suitable protection.
How does the SOS / panic button work?
As soon as the employee feels in danger, a simple press of the SOS button triggers an alert. Upon receipt of the lone worker alarm, the remote monitoring centre first notifies the emergency contacts identified by the employer. The device will make a covert on-site call to validate their condition. Once the issue has been verified, the remote monitoring centre calls for the aid of emergency services, including police enforcement, a private security guard, or medical care, to help the employee who is in need.
Previously, this kind of solution required the presence of an alarm centre on the property. However, these tasks can now be completed by an autonomous portable or fixed emergency call device thanks to modern technology.
What safety devices have an SOS / panic button function?
Safety Watch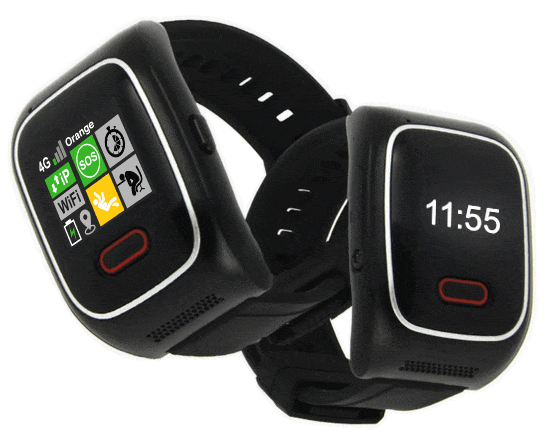 Several lone worker devices, such as the Safety Watch, include an SOS/panic button. The Safety Watch provides a comprehensive solution for protecting employees who work alone. The key features include:
• SOS/panic button: Allows the user to send an emergency alert quickly and easily when in distress or in a potentially dangerous situation.
• Internal geolocation: Uses WiFi and Bluetooth technology to provide accurate location information even when GPS is unavailable. This allows for precise employee tracking within buildings, including identifying the floor they are on.
• The device is linked to an Alarm Receiving Centre (ARC) partner, ensuring continuous monitoring and quick response to any alerts, ultimately providing immediate assistance to lone workers in need.
SOS Alarm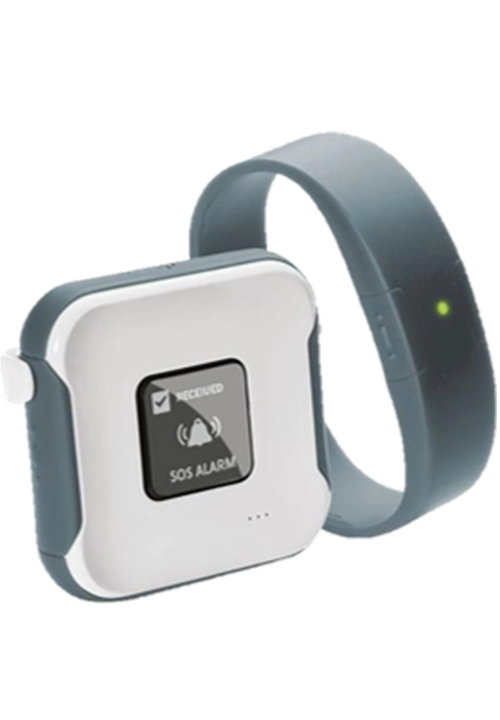 A lone worker alarm, such as the SOS alarm also have an SOS/panic button function. As an entry-level personal alarm, this device is designed to protect individuals in emergency situations by:
• Tracking their location: The device can detect when an alert is sent, a fall occurs, or a lack of movement occurs, allowing for a quick response to the user's location.
• Users can choose between a discreet or loud alarm in situations where they need to silently alert their contacts or a loud alarm to draw attention and potentially scare off an attacker.
• Self-monitored: This device is not linked to a 24/7 monitored ARC; instead, alerts are managed by the user's contacts.
For more information on lone worker devices, contact the team at Almas Industries today on 0333 567 77 99 (UK) / 01 68 333 68 (IRE) or email us: [email protected]